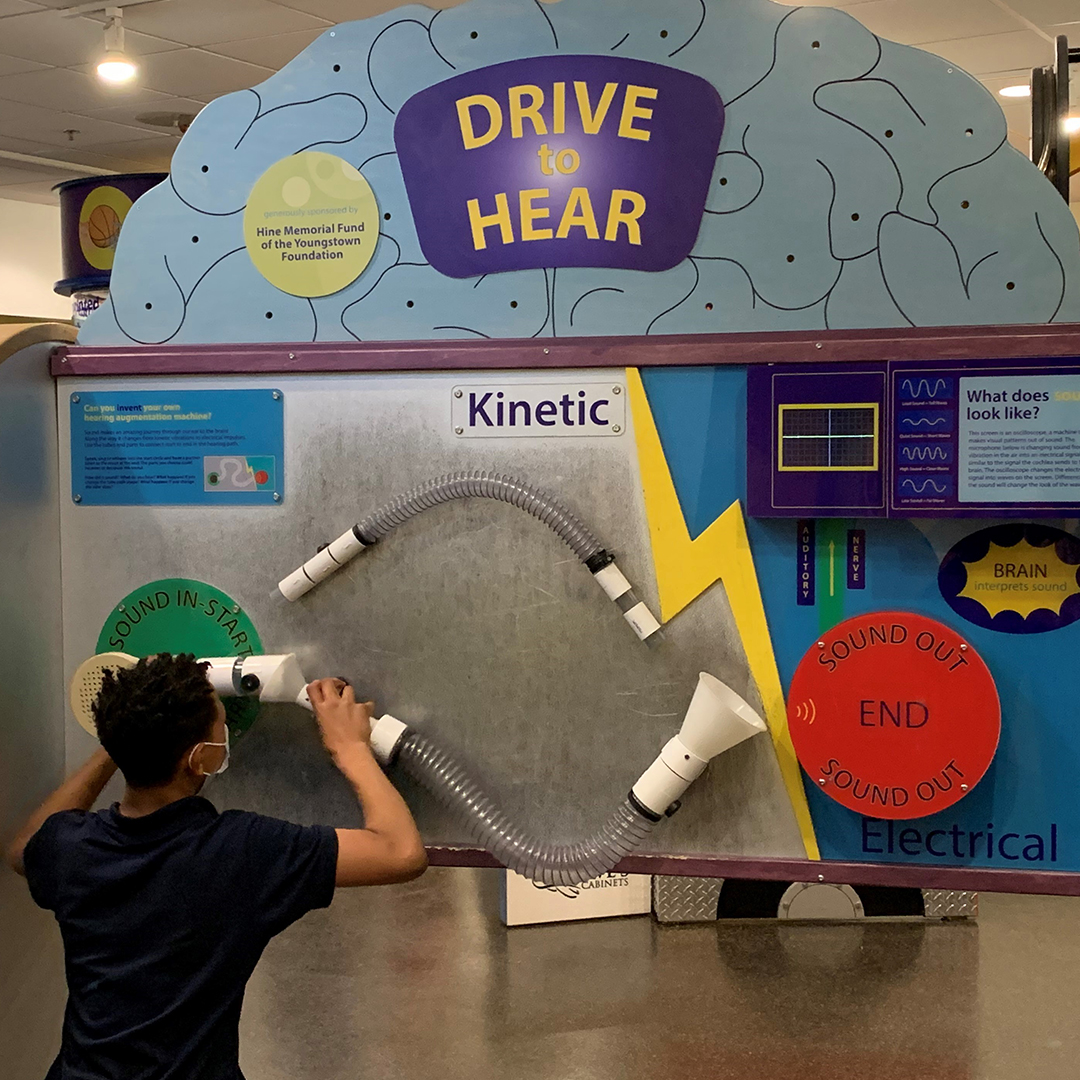 Located in northeastern Ohio, midway between Cleveland & Pittsburgh and New York & Chicago, Youngstown is an ideal stop for your student group tour. Our location at the intersection of I-76 and I-80 makes us an excellent overnight lodging option and/or an "add-on stop" for tours headed east and west.
Youngstown is home to the world-renown Butler Institute of American Art. Known as "America's Museum", the Butler is the country's first museum devoted entirely to American art. The museum's collection totals over 20,000 pieces in all media, and spans four centuries of work. Docents will lead your group through the museum. There is no admission fee.
OH WOW! Children's Center for Science and Technology is a world-class children's museum focused on science, technology, engineering and math. The museum features more than sixty hands-on, interactive opportunities or exhibits.
Groups will also enjoy exploring historic Lanterman's Mill & Covered Bridge. Built in 1846, the Mill still operates today as it did in the 1800s, grinding corn and wheat.
Discover great group-friendly dining options, and enjoy a scoop of Handel's ice cream, the world's best ice cream!
We can help customize itineraries for your group. Contact the Mahoning County Convention & Visitors Bureau at 800-447-8201.
---
Nearby Attractions that Influence Group Travel:
Butler Institute of American Art
OH WOW! Children's Center for Science & Technology
Fellows Riverside Gardens
Lanterman's Mill & Covered Bridge
Youngstown Historical Center ("Steel Museum")
Arms Family Museum
---
Type: CVB
Tour Services:
Attractions
Lodging
Theater
Brochures
Itinerary Planning
Step-on-Guide
---
Mahoning County CVB
21 West Boardman St
Youngstown, OH 44503
Phone: (330) 740-2130 x7101
Phone: (800) 447-8201
Fax: (330) 740-2144
E-mail: tara@youngstownlive.com
Web: www.youngstownlive.com
A41143